'Life is what happens when you're making other plans' — and there is no one that knows this better than the guy we're going to tell you about and the dog that showed up at his doorstep one random day.
It was just a normal Tuesday when Brooks Rabren, of Birmingham, Alabama, realized that he had a visitor outside. Rabren checked the's collar, but there was no tag. Clearly the dog belonged to someone, but had gotten lost. Rabren snapped a few photos and took to Facebook to see if he could locate the dog's owners.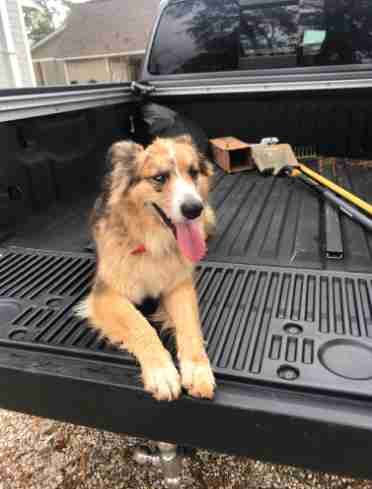 And then that's when Rabren made a choice: He could have stayed put, waiting and worrying about where the dog had come from and where she was supposed to be.
Instead of sitting around waiting for the dog to be claimed, Rabren decided to give this random visitor the best day he has ever had. Sharing the entire day's adventures on Twitter: "This random dog showed up to my house to hang today," he wrote. "Here's the thread of what we did."
They started their day as everyone should, with a good breakfast.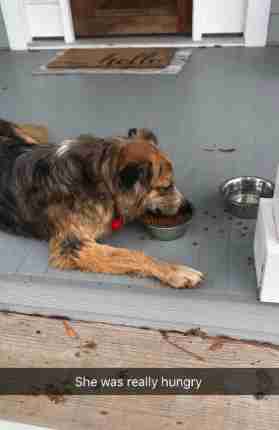 Then they chose to do an activity. "She decided she needed a swim," he wrote.
After all that doggy paddling, Rabren's new friend decided she needed a nap — which turned out to be quite convenient as he had schoolwork to do.
When she was well-rested and ready to go out again, Rabren decided to take her out on his boat to do some sightseeing.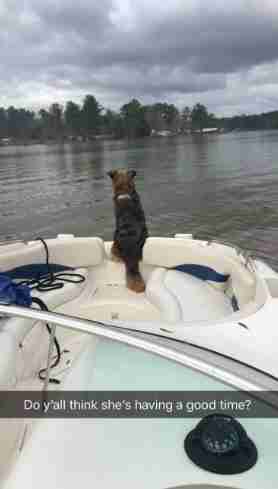 They both enjoyed all the scenery around them as they explored the waters.
In the meantime, the dog's family had seen the message on Facebook that their dog, named is Lola, was safe with Rabren.
"​​​​Lola's owners found her and were very happy she had such a fun day and that she's okay!" Rabren wrote. "Hopefully she'll drop by to see me again sometime soon!"
It wasn't long after though that Rabren updated us on Twitter: "Y'all aren't going to believe this, she already came back to see me. She got picked up 10 mins ago."
Lola hung out on the porch for a while with her new friend until her owners were able to pick her up — again.
1,898 total views, 2 views today